Sauerkraut (skābēti kāposti) – something that has recently become a health food obsession, yet has been so common in Latvian kitchens for centuries. I have fond memories of the sauerkraut my grandparents prepared every September; a huge wooden shredder came out of the attic, and the family spent the day cutting up cabbage, grating carrots, sprinkling on salt, caraway seeds and on occasion cranberries, and squeezing the life (and juice) out of it all. The mixture was then covered with cabbage leaves, a heavy rock – always the same one – was placed on top, and the fermentation process was begun.
Most Latvian recipes online will ask for 10kg (22lbs) of cabbage and 200g (1/2lbs) of salt, but those are not quantities my pantry can accommodate, so here is a basic, scalable recipe. All you need is cabbage, carrot (if using), a bit of cooking salt and a clean jar.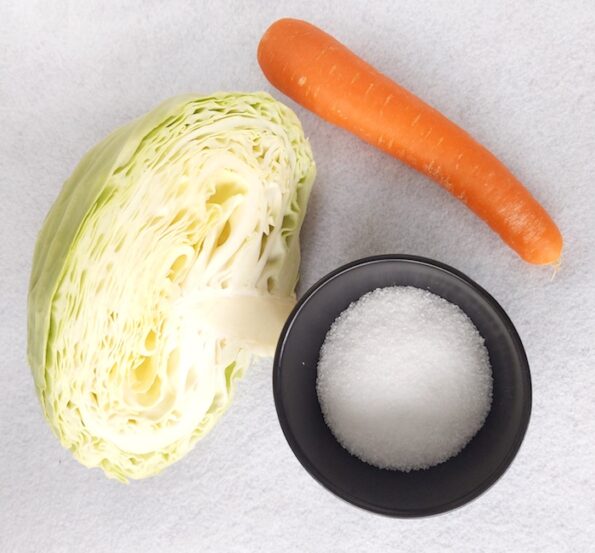 Start by removing the outer, damaged leaves of the cabbage and removing the core. Reserve a couple clean leaves for later steps. Using a sharp knife or mandolin slicer thinly slice the cabbage. Coarsely grate the carrot. Place vegetables in a bowl and sprinkle with a heaped teaspoon of salt. It does feel like there is not enough salt, but my research shows that cabbage to salt proportion should be 50:1.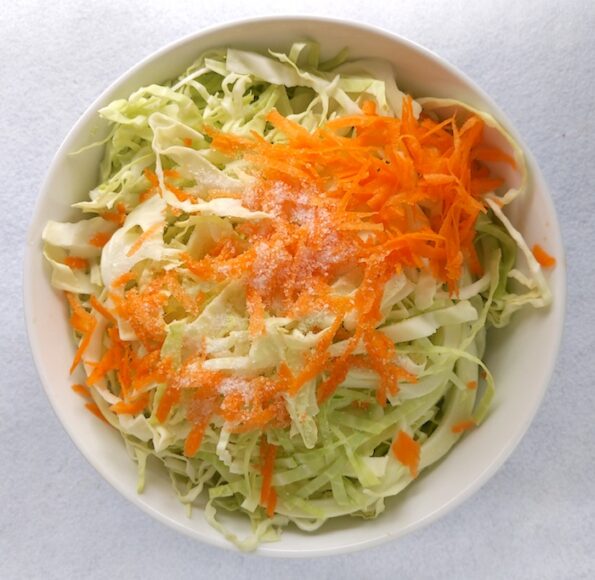 Continue by rubbing in the salt and squeezing out the juice from the cabbage and carrots until the cabbage becomes soft and almost translucent. You can use your hands (just note the salt may irritate the skin) or a potato masher. It would take 7 to 10 minutes.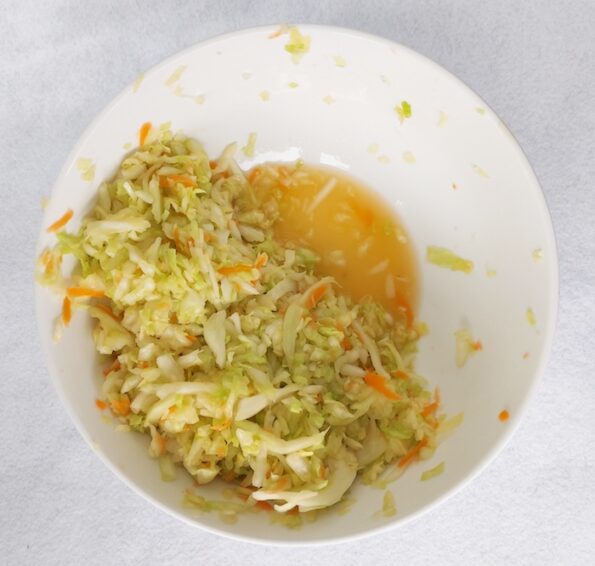 If you wish, you can add a teaspoon of caraway seeds or small cranberries to the cabbage mixture once the juice has been squeezed out. Then transfer cabbage and juice to a sterilised jar. I used boiling water to sterilise an old pickle jar, just be careful as some store brought jars cannot handle boiling water and may crack. Cover the cabbage with reserved cabbage leaves and place a weight on top. Depending on the jar you use, it may be a smaller jar filled with beans or other weights, a bowl or even a stone.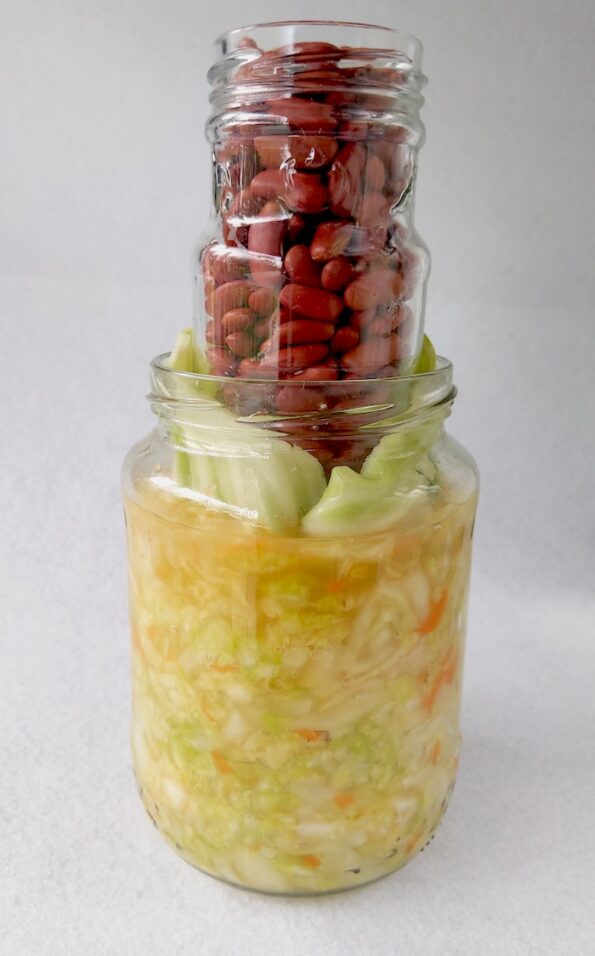 Cover the jar with linen or cheesecloth and place it in a cool, dark place. You will need to keep it there for a couple of weeks, but you will need to be able to check on the cabbage and do a bit of stirring to release the bubbles that form in the fermentation process. I removed the weight and cabbage leaf and just poked the sauerkraut with a clean wooden skewer.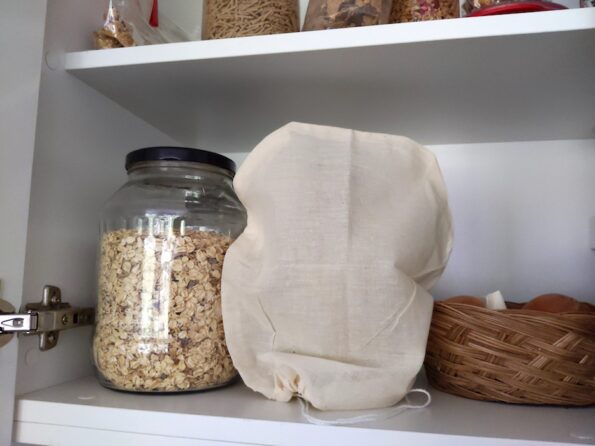 After two weeks in the pantry, your saurkraut is just ready to eat. You can continue to ferment it up to 6 weeks, or place the lid on the jar and place it in the fridge ready for consumption.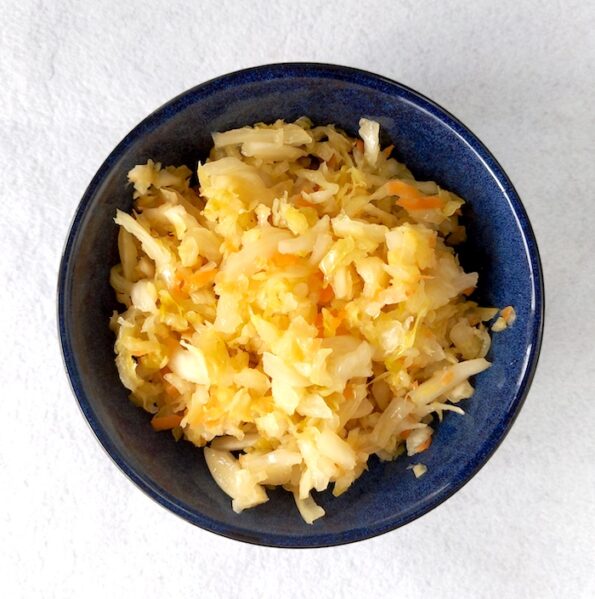 If you are after cooked sauerkraut recipes, why not try traditional Christmas sauteed sauerkraut?